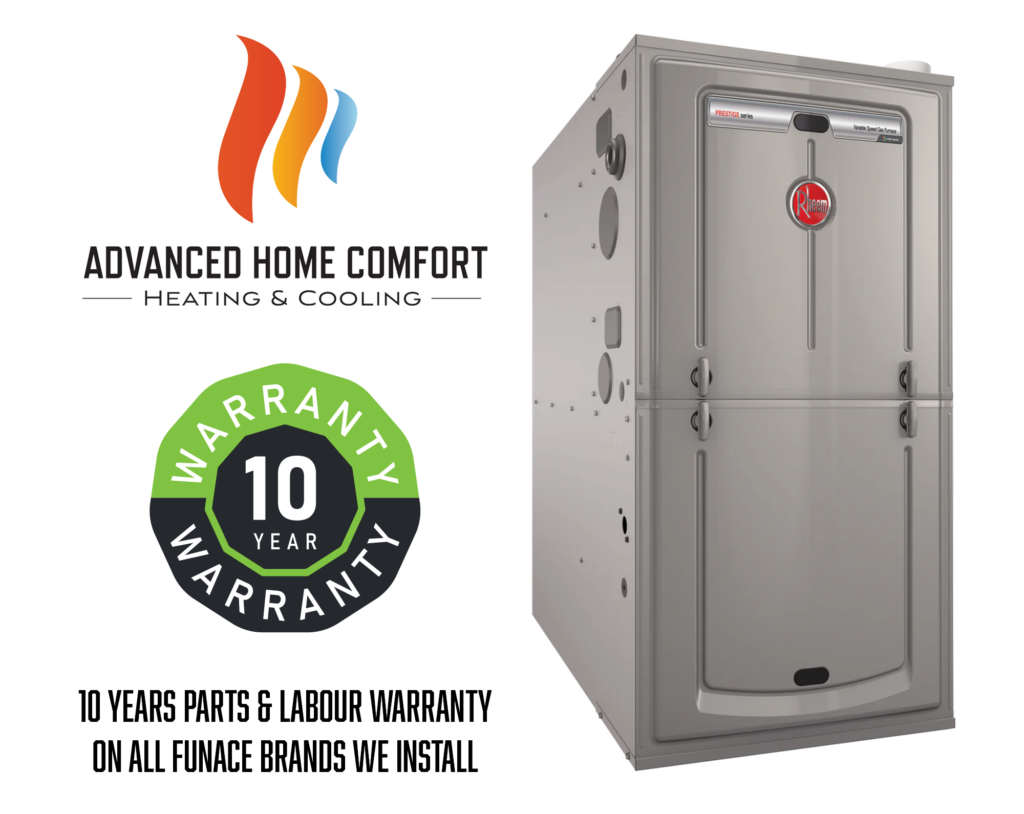 Call to book your service
Furnaces are a crucial component in keeping your home or business warm and comfortable during the colder months. At Advanced Home Comfort, we offer professional furnace installation and upgrades, as well as repair and maintenance services for both residential and commercial clients in the Simcoe County, Muskoka and Georgian Bay areas.
Our team of licensed and experienced technicians is dedicated to providing quality services that ensure the optimal performance and longevity of your furnace. Whether you need a new furnace installed, an upgrade to your existing system, or emergency repair and maintenance services, we are here to help.
Installation and Upgrades
If you're looking to install a new furnace, we offer a wide range of high-quality, energy-efficient options that are designed to meet your heating needs while keeping costs low. Our technicians will help you determine the most efficient and effective furnace for your home or business, taking into account factors like square footage, insulation, and budget. We offer installation services for all major brands and models and are committed to providing the highest level of workmanship.
We also offer furnace upgrades, which can help to improve the performance and efficiency of your heating system. Upgrading to a newer, more efficient model can help to save you money on energy bills in the long run, and our team can help you choose the right option for your needs.
Repair and Maintenance
If your furnace is in need of repair or maintenance, our team is here to help. We offer fast and reliable repair services to get your furnace back up and running as quickly as possible. Our team is equipped to handle any type of furnace repair, from minor issues like a malfunctioning thermostat to more complex problems like a damaged blower motor.
Regular maintenance is essential to keep your furnace running smoothly, and can help to prevent the need for costly repairs down the line. Our team offers comprehensive maintenance services to keep your furnace in top condition, including cleaning and inspection services, filter replacement, and more.
We proudly serve the Simcoe County, Muskoka and Georgian Bay areas. If you're in need of furnace services in any of these areas, don't hesitate to contact us at Advanced Home Comfort for all of your installation, upgrade, repair, and maintenance needs.